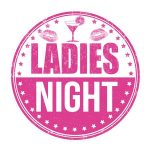 Op 8 maart is het International Women's Day en daarom hebben we vorig jaar de maand maart uitgeroepen tot 'onze' maand met een YL-award. Dit jaar gaan we iets anders doen om in maart aandacht te vragen voor de YLs in de radiohobby: een Ladies Night bij PI4AA op vrijdag 1 maart.
PI4AA is de verenigingszender van de VERON (meer info: https://www.veron.nl/activiteiten/pi4aa-verenigingszender). Omdat Emmie PA1EM, Mariëtte PA1ENG en Heather PD3GVQ al verbonden zijn aan de redactie van PI4AA is het de bedoeling dat zij alle teksten voor die uitzending zullen inspreken. De heren van de redactie zullen zorgen voor (een deel van de) kopij en de montage. De inmeldronde na de uitzending wordt verzorgd door operators uit het contestteam van PI4YLC.
De uitzending van PI4AA is om 21:00 uur vanuit de radiokelder van Radio Club 't Gooi (PI4RCG) aan de Franciscusweg 18 te Hilversum (www.pi4rcg.nl). De hele vrijdagavond zijn we welkom in de radiokelder. Het idee is om alle YLs van Nederland uit te nodigen voor een YL-meet. Iedereen is van harte welkom, nodig dus ook andere YLs uit, ook als ze niet bij een club zitten of niet aan contesten doen… Meld je aan voor de Ladies Night via pa1eng@veron.nl
Wil je de uitzending live meeluisteren of je inmelden? PI4AA is te horen op de volgende frequenties:
– 40 meter: 7073 kHz ±QRM
– 2 meter: 145,325 MHz
– 70 centimeter: 430,125 MHz (via de PI2NOS repeater)
Ook is er op de website van PI4AA een link om live naar de repeater PI2NOS en de uitzending van PI4AA te luisteren.
Het zou leuk zijn als zoveel mogelijk Young Ladies die avond in Hilversum zijn of zich inmelden in de ronde na de uitzending. 33!